CAST (in order of appearance)
ROB: Desmin Borges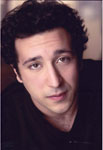 Taco Mary, Viva El Mariachi, Cherry, Good People, Between Two Suns, Evolution and True Blood on HBO. Chicago Theatre credits include: Boleros for The Disenchanted (Goodman Theatre), The Defiant Muse and I Sailed with Magellan (Victory Gardens), Elliot (A Soldier's Fugue) (Steppenwolf Garage). Regional credits include: Esperanza Rising (The Children's Theatre Co. in Minneapolis). Desmin can be seen this fall in the World Premiere of The Elaborate Entrance of Chad Deity by Kristoffer Diaz at the Victory Gardens Biograph Theatre. Desmin is an Ensemble Member of Teatro Vista and a graduate of The Theatre School at DePaul University.
STEVEN: Adam Shalzi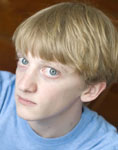 is from Chicago and holds a B.F.A. in Acting from the University of Illinois at Urbana-Champaign. Theatre credits include Redmoon Theater, Collaboraction, Illinois Shakespeare Festival, Theatre Building Chicago, Redtwist Theatre, and more. He has worked on several short films and feature films this past year with the independent film community in Chicago. Adam is in the conservatory program at The Second City and performs improv with KC Redheart at The Playground Theater.
MAYA: Yunuen Oseguera Pardo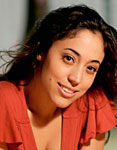 Pardo was born in Mexico where throughout her teen years she performed in various theatre and dance productions. After a year of studies in Vienna, Austria she moved to Chicago where she began her acting and production studies at Columbia College. She has been in several feature and short films and theatre productions in Chicago such as "Equal Opportunity Offender," a compilation of monologues done by and for the "Leukemia and Lymphoma Society," and "El juego que todos jugamos," played in Spanish. She is currently working on a feature and two short films and a play called "Erendira," an adaptation from a short story by Gabriel Garcia Marquez.
JUNE: Samantha Garcia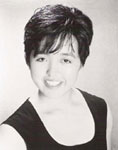 is a graduate of The University of Texas at Austin and has lived and worked all over the world. Since making Chicago her home, she has become a proud company member of both A Reasonable Facsimile Theatre Company, and Bare Boned Theatre. Many thanks to the cast and crew of "Taco Mary" for making this a truly enjoyable experience.
JAYSON: Josh Ryder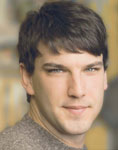 has been performing for imaginary audiences since the tender age of 3. At the age of 7 real people started showing up and paying attention. Josh has worked onstage, behind the stage, under the stage and precariously perched above the stage as well. He has also spent time in front of, behind and just off to the side of the camera. When he can find a spare moment, Josh also works in post production as a compositor and animator with his one man and two cat production company 4029 Designs. As an avid fan of both Tacos and the Virgin Mary, Josh's experiences working on Taco Mary have been both heavenly and high in calories.